Houston's #1 Weight Loss Clinic
Medical Weight Loss with Lasting Results
Are you tired of struggling with your weight and feeling unhappy with the way you look? Look no further – our revolutionary weight loss program is here to help you achieve the body of your dreams while embracing a healthier lifestyle.

Why Choose Vanguard + Ideal Protein?
A Great Selection of Delicious Meals & Snacks
Ideal Protein offers a wide variety of recipes, prepared meals, and snacks made to help you lose weight while still tasting great.
✓ Main courses
✓  Soups
✓  Specialties
✓  Desserts
✓  Breakfast
✓  Drinks
✓  Sweets
✓  Snacks
✓  Meal replacement
✓  Snack bars
1 Plan
Meet with our medical experts and create a personalized weight loss plan that fits your needs.
Ideal Protein's wide variety of delicious meals and snacks will fuel your weight loss journey.
Ideal Protein coupled with personal coaching will give you quick weight loss results made to last.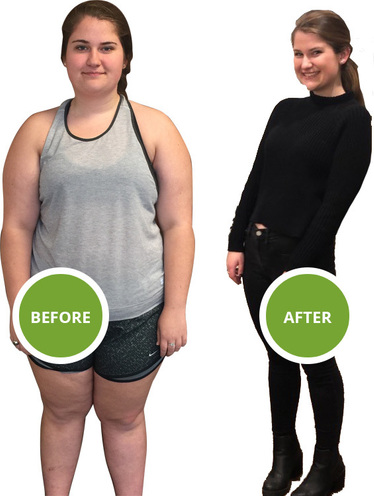 *Individual results may vary
Tori Lost 67 lbs.*

There is nothing else in the world worth investing in more than yourself. My whole life, I was always considered overweight. It was difficult to not be able to share clothes with my friends and I felt uncomfortable at swim parties.
I knew I needed to make a change for myself to live a happier and healthy life. I did Ideal Protein my senior year of high school and it absolutely changed my life for the better."
🌟 Discover the Power of Our Proven Method
If you've been counting calories and exercising, but the weight won't budge, it can be frustrating trying to lose weight on your own. Doctor-supervised weight loss at Vanguard Spine & Sport can help.
What Patients Say
Thousands of patients just like you have lost weight at Vanguard Spine & Sport using the Ideal Protein weight loss method.