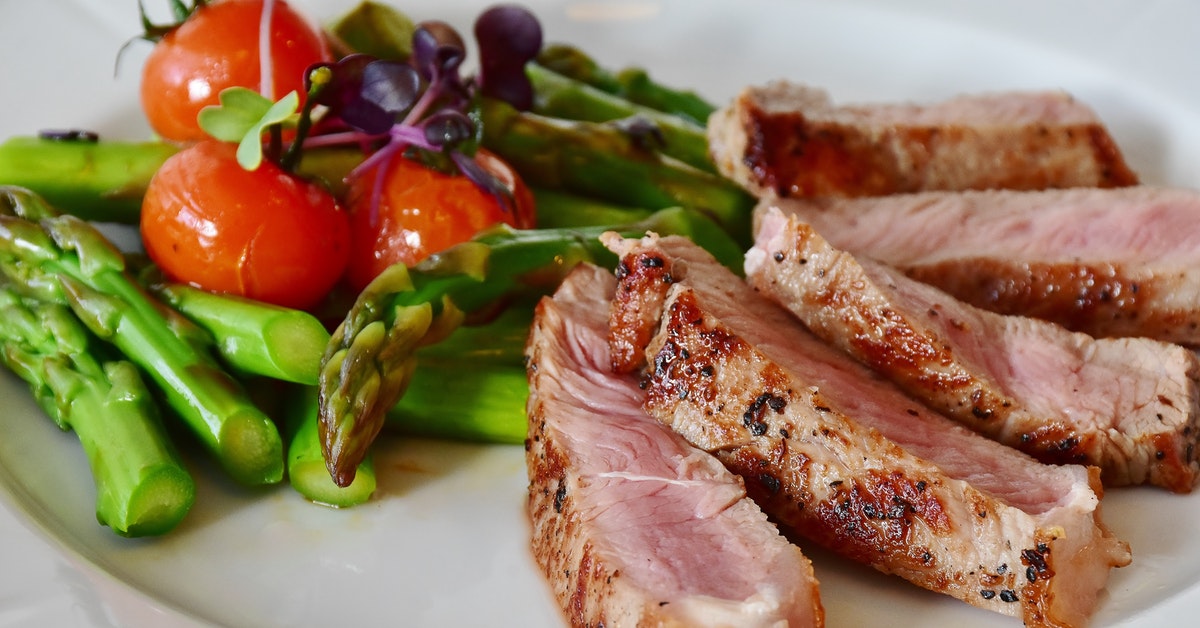 The Ideal Protein diet has three phases. Phase 1, "Weight Loss",  lasts until you have completely achieved your weight loss goals. Unsure how much weight you need to lose? Visit our Houston Chiropractors. We can help guide you on your Ideal Protein journey so you can lose weight safely and keep it off. 
For 2020, Ideal Protein instituted some changes to their program. This article reflects the most recent guidelines. The diet still focuses on reducing carbohydrates and fats, while ensuring adequate protein intake. They have added a greater variety of foods to make the diet more enjoyable, including Konjac and Shirataki noodles (noodles with no digestible carbs) to help you feel more satisfied. Here is your cheat sheet for Ideal Protein Phase 1:
Ideal Protein Phase 1 Food List:
Whole Protein Sources (dinner only):
No deep frying or breading permitted. Eat 4-6 oz and weigh before you cook for the most accurate results. 
 

Fish

 – Anchovy, Bass, Catfish, Cod, Flounder, Grouper, Haddock, Hake, Mahi-Mahi, Monk Fish, Pike, Perch, Red Snapper, Redfish, Salmon, Sea Bass, Shark, Smelt, Sole, Sword Fish, Tilapia, Tuna, Trout, Turbot, Whiting, Walleye, Wild Salmon.

Seafood

 – Clams, Crab, Crawfish, Clams, Lobster, Mussels, Oysters, Shrimp, Scallops (4 large), Squid.

Beef

 – Filet Mignon, Flank Steak, Ground Beef (extra lean), Lean roast, Round, Rump Steak, Sirloin, Tenderloin.

Veal

 – Breast, Cutlet, Inside Round Steak, Rib, Shank, Shoulder, Tenderloin.

Poultry

 – Chicken (skinless), fowl, Partridge, Pheasant, Quail, Turkey, 6 eggs (2-4 whole the rest whites), Wild Birds.

Pork

 – Lean Ham, Pork Tenderloin.

Other

 – Wild Game, Tofu (plain)
Ideal Protein Vegetables:
Weigh before cooking
Unlimited Raw Vegetables:
Arugula, bibb lettuce, Boston lettuce, bok choy, celery, chicory lettuce, endives, escarole lettuce, frisée lettuce, green and red leaf lettuce, iceberg lettuce, mushroom, radicchio, radish, romaine lettuce, spinach, and watercress lettuce.
Select Vegetables:
Maximum 4 cups per day 
Algae, Alfalfa, Bamboo Shoots, Bell Peppers, Bean Sprouts, Broccoli, Cauliflower, Cabbage (all including bok choy), Celery, Celeriac, Chard, Chayote, Chicory, Collards, Cress, Cucumbers, Dill Pickles, Fennel, Field Salad, Gai Lan, Green Onions, Kale, Kohlrabi, Leeks, Mushrooms, Okra, Onions (raw only) Hot Peppers, Radicchio, Radish, Rhubarb, Sauerkraut, Sorrel, Spinach, Turnip, Zucchini.
Occasional Vegetables:
Maximum 4 cups per week
 Brussel Sprouts, Beans (green and wax), Egg Plant, Jicama, Leeks, Palm Hearts, Rutabaga, Snow Peas, Spaghetti Squash, Tomatillo, Tomato.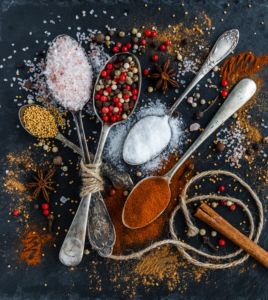 Seasonings:
Unlimited except where indicated
Apple cider vinegar, capers (2 Tbsp.), Cinnamon, Fine herbs, Fresh herbs (basil, bay leaves, cilantro, chervil, chives, dill, marjoram, mint, oregano, parsley, rosemary, sage, savory, tarragon, thyme), Garlic, Ginger, Lemon/Lime (total of 1/day), Lemongrass, Hot mustard, Hot sauce, Onion powder (1 tsp./day), Sorrel, Soy Sauce, Spices (MSG-free/no carbs), Tamari Sauce (1 Tbsp./day) and White Vinegar.
 Oils:
2 tsp. per day
Avocado, Canola, Flaxseed, Grape seed extract, hemp seed, mustard, olive, rice bran, safflower, sesame, sunflower, walnut. 
 
Supplements
In addition to following these food guidelines, the following supplements are required during Phase 1:
IP Multi-Vita: 2 capsules daily

IP Potassium: 1 tablet daily

IP Cal-Mag: 2 tablets twice daily with meals

IP Omega-3 Plus: 1 capsule twice daily with meals
Several other supplements are highly recommended but not required. Even though this diet is very structured, it does require some individual adjustment. This is the advantage of working with a clinician. We not only give you access to Ideal Protein branded food items; we will also create a personalized weight loss program for you that includes the supplements you need. After you complete Phase 1, we will help you adjust your macros to suit your body's requirements, so you have the energy you need to feel your best.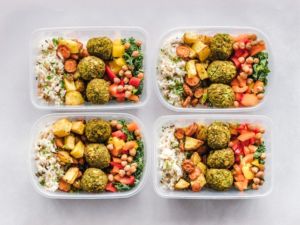 Ideal Protein Meal Plan
Here's when and how you get to eat the permitted foods:
Breakfast:
Start your day by drinking water.
Mandatory Foods:
1 Ideal Protein (IP) food

1 IP multi-vita

1 IP potassium
Optional:
Coffee or tea

1 oz milk or half and half 
Lunch:
 Mandatory Foods:
1 IP food

2 cups select vegetables

1 IP multi-vita

1 IP Omega-3 Plus
Optional:
Vegetables from the unlimited category
Dinner:
Mandatory Foods:
1 serving (4-6 oz) whole protein

2 cups select vegetables (this brings you to your 4 cups daily total)

2 IP cal-mag

1 IP Omega 3 Plus
Optional:
Vegetables from the unlimited category
Snack
Please note that this snack is necessary to meet your daily calorie requirements, not optional.
1 ideal protein food

2 IP cal-mag
In addition to these meals, the diet requires at least 64 oz of water per day, 2 tsp per day of permitted oils, and ¼ tsp of ideal salt or sea salt. 

Ideal Protein Sample Menu
Here's what a day in the life of your new diet might look like:
Breakfast:
IP cheese omelet

Required vitamins

Coffee or tea
Lunch 
 IP vegetable chili 

2 cups steamed broccoli with sea salt

Required vitamins
Dinner
4-6 oz filet mignon with your choice of seasoning and a little bit of sea salt

2 cups salad made from cabbage and other select vegetables with vinegar and oil dressing

Required vitamins
Snack
Sweet and spicy trail mix
Required vitamins
The Ideal Protein diet can seem complicated, but our ideal protein experts in Houston make it simple. We'll provide you with an easy to follow Phase 1 sheet that lists your meal plan and permitted foods. We can also help you find creative recipes that will help you enjoy your diet and make it easier to follow.